CRAZY RICHARD'S IS COMMITTED TO NOURISHING THE NEXT GENERATION BY DEDICATING 10% OF OUR PROFITS TO NOBLE CAUSES THAT SUPPORT CHILDREN'S HEALTH.
As a small family business, nothing is more important to us than the next generation. Everything we do has our little ones in mind, from the ingredients in our peanut butter, to the hours we clock at work. With a platform like Crazy Richard's Peanut Butter Co., we realized that we have the ability to affect not only the futures of our own kids, but those across the country as well. The Healthy Kids Happy Future Project is our way of doing just that.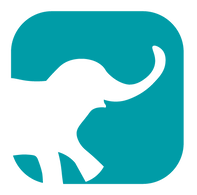 When we redesigned our logo, we wanted to create a symbol that served as a constant reminder of why we come to work every day. Read this blog post to find out the meaning behind the baby elephant.